Trans World Educational Experiences are excited to announce a new partnership with Greater Manchester County Schools Football Association, which will see TWEDEX become Headline Sponsor.
The new partnership will mean a percentage of every Trans World school trip fee is given back to the Manchester County Schools FA Development Fund, ensuring meaningful long-term support for the schools' game in Greater Manchester.
The deal also sees members of the Greater Manchester County Schools FA benefit from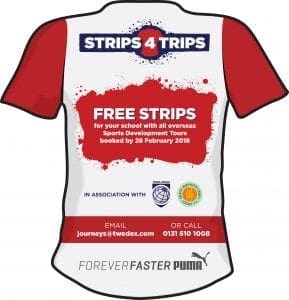 exclusive offers and opportunities through Trans World, including an exciting Strips4Trips campaign which will entitle schools to a free set of strips when they sign up for any overseas development tour before 28th February 2018.
Trans World Educational Experiences creates sports journeys that excite, empower and inspire young minds. Our tailor-made sports-education experiences provide a global-perspective, complement and enrich the curriculum, and leave a lasting impact on participants' future development.
Each Trans World trip combines professional training, challenge matches and live sport with educational elements such as team building and media education, enabling students to develop their character and enhance their physical and mental skillset through a range of bespoke activities.
All trips are organised in collaboration with some of the world's most established sporting clubs and institutions from football and basketball to rugby, netball and dance.
To date, Trans World has successfully delivered more than 2,500 trips for 600 schools across the United Kingdom, Europe, United States and the Middle East, giving over 70,000 children and young adults the experience of a lifetime.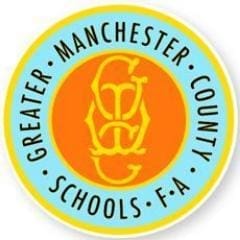 Michael Pentland, regional manager at Trans World, said: "Everyone who has played sport at school knows how important it is for the continued development of young people throughout their education. We are really pleased to be able to give back to school sport and this partnership secures our commitment to that."
"The Greater Manchester County Schools FA does a brilliant job each year on a voluntary basis, and we're delighted to be working with the GMCSFA and their partner schools to give something back to the grassroots game in Manchester and the north-west."
Mark Shackleton, of the Greater Manchester County Schools FA, is pleased to have joined forces with Trans World. He feels there are a number of synergies between both organisations and he is enthusiastic about the "unique and memorable experiences" Trans World will offer students and staff.
He said: "By combining our proven expertise in creating an experience beyond the classroom, extra curriculum service operations with Trans World – the leading provider within this area – we can deliver additional value for our schools' programme."
"We believe that this partnership will create a unique and memorable experience and enable our players to experience world football through domestic or international competition."