This month we made a second donation of the year to official charity partner Together in Sport Rwanda (TISR). The sum of £3005.00 was presented to TISR, following our £1500.00 donation earlier in January.
Michael Pentland, Sales and Marketing Officer at Trans World UK comments: "Together in Sport Rwanda is an amazing charity partner that uses the power of sport to foster health, well-being and community cohesion in rural Rwanda.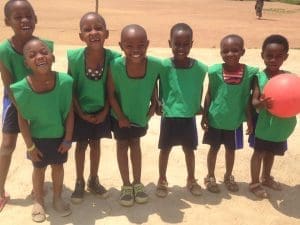 "We donate a percentage of every student's fee to support the charity's food programme at the Hope and Faith Academy in Bugasera. The partnership with Together in Sport plays an important part of our company strategy. The students that travel on our development tours now contribute to helping others in need whilst learning valuable life skills in a sporting context."
The money recently donated was raised from all Trans World school trips running between February and May this year, with a percentage of the cost of each trip being donated to TISR.
The goal from the partnership in its first year is to provide one hot meal to every one of the 500 students at Hope and Faith Academy, every school day by the end of 2017, which will provide the energy needed to take part in the newly implemented school sports programme.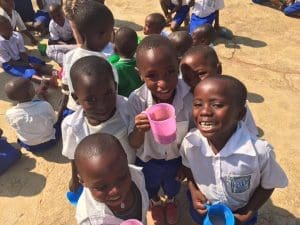 Kari Spence, founder of Together in Sport Rwanda added: "The continued support from Trans World is fantastic for all the children and their families at the Faith and Hope Academy, its continued support really does go a long way to improving people's lives."
Members of the Trans World Educational Experiences team presented Kari from Together in Sport with the donation last week. Michael continues: "We must say a huge thank you to every school, teacher, student and parent that has helped make this donation possible. We really value everybody's support and loyalty and want to share the difference they are making to other people simply by travelling on a school trip".
To find out more about Together in Sport Rwanda, visit http://www.togetherinsportrwanda.org/
The donation was made with thanks to:
Wellington International School          Muscat International School
NES Kuwait                                        Dubai British School
Dingwall Academy                              Repton School
Mintlaw Academy                               Jeddah Knowledge School
Eastwood High School                       Queen Anne High School
St Christopher's School                      Kirkcaldy High School
Newton British Academy                    British School Kuwait
TEA Kuwait                                         James Gillespie's High School
Bearsden Academy                            Nord Anglia International School Al Khor
Tynecastle High School                      Oldmachar Academy
Broughton High School