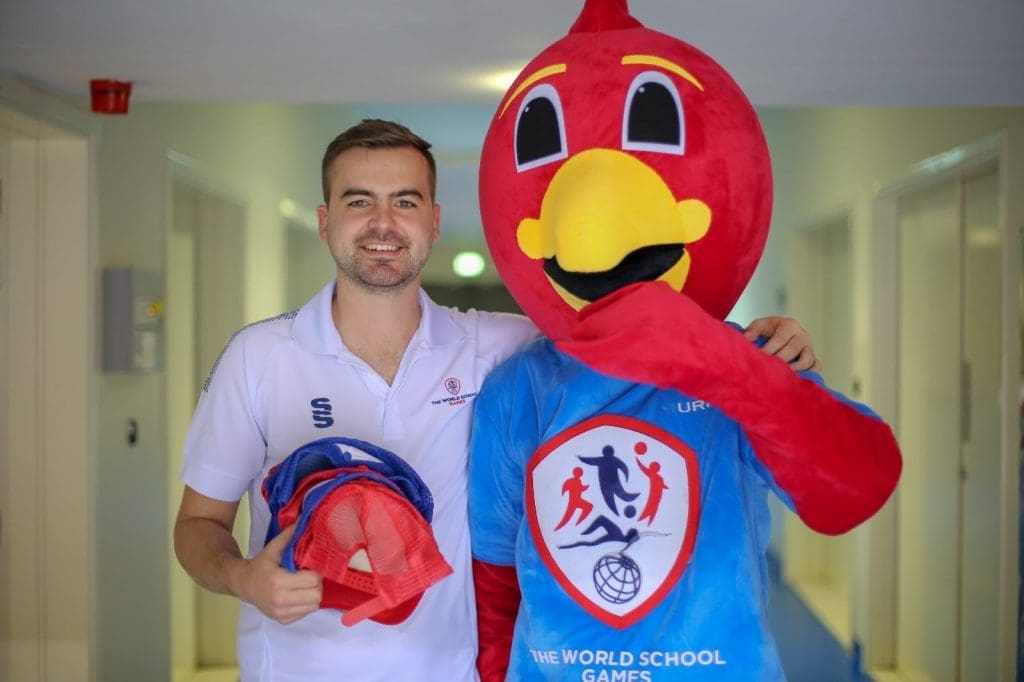 The last year has been strange for us all. Schools have been closed, sports events postponed and played behind closed doors, travel halted and life as we know it changed significantly.
The sports industry, like many others across a wide ranging array of sectors, has been impacted hugely by Covid-19. Over the course of a mini-series of #InsideTheIndustry articles we aim to take a look at how the day to day routines of working within the world of sport have been affected in the last 12 months.
Kicking us off is Rory, Operations & Customer Journey Executive at The Twedex Group based in Edinburgh. Rory's day to day includes planning and managing sports tours and events in the UK and Europe, with schools and sports clubs leaning on his expertise to plan enjoyable and rewarding sporting experience for their youngsters.
How have the last 12 months affected the sports events industry in general?
The pandemic has had a monumental impact on the sports events industry, with it coming to a complete standstill in March last year. Working directly within the industry we remained hopeful of running our events in the late summer of 2020 and none of us would have predicted that we were going to still be in the same position almost a year down the line.
Particularly for young children who have had an extremely disruptive time in terms of education, the return of domestic grassroots sport last summer was a real boost for kids mental and physical wellbeing and I can imagine it has been tough for them to have had this taken away from them a few months later.
Fingers crossed grassroots sport can come back alongside education, as young people are crying out for a bit of structure and normality of day-to-day life.
Professional/elite sport has been given some flexibility as opposed to other industries since summer last year, which I feel has been important for many people (me included) to help distance yourself from the issues around the globe even though you are restricted to your own sofa.
Besides the obvious exclusion of supporters in stadiums, the top European football leagues, golf, tennis etc have been relatively unaffected financially with the majority of revenue being generated through TV and sponsorship deals. However, the further you are from the top of these respective sports, the more impact the pandemic has had.
Scottish football clubs in the SPFL are struggling to make ends meet until supporters are allowed back into stadiums so fingers crossed the vaccine rollout continues to excel and supporters can get back into stadiums asap at all levels for financial but also atmospheric and social reasons.
With so much uncertainty in the sports world, has it been a challenging time to work in sports events?
Personally, it has been a difficult period with so much uncertainty in terms of a timeline of when things will return to normal. It was extremely frustrating back in March when everything came to a halt as all the work that had gone into specific events went to waste.
It is natural to fear the worst and consider alternative career paths, but I feel that I'm fortunate to work within a close-knit team where we have worked through the challenges as a group and we believe that the hunger for schools and clubs to get back playing sport will help get us back on track as a business.
What have you been doing to manage working from home – has it been difficult to adapt to online meetings etc?
It's not been too difficult to adapt as we have needed to work remotely prior to the pandemic. Saying that, I am very much looking forward to getting back into the office for general social interaction with colleagues on a day-to-day basis as opposed to an hour's chat on Zoom once a week.
It has been difficult to measure productivity with there being a lot less work to do, although I do believe that a majority office-based role with flexibility to work from home is the way forward and I think we will see a major shift towards flexible working across all industries when the dust finally settles.
How important is it to give players and coaches something to look forward to when things return to normality?
It has been a hugely disruptive 12 months educationally. Grassroots sport offers a massive release for young people, so the sooner they can get back playing safely the better.
Teams have endured so much disappointment on several occasions with tours and tournaments taken away from them, which is why I have everything crossed that we will be able to provide some positivity at the end of this extremely frustrating period by delivering our tours and events.
Tours and tournaments will probably look and feel quite different when they return later this year – how important is it to ensure everything is done to make them as safe and enjoyable as possible?
If we are able to ensure that tours and events are conducted in as safe a manner as possible I believe the enjoyment will come naturally for everyone involved. Although these are likely to be only domestic for the rest of the year, to be able to return to a setting with teammates, friends and family after such a difficult period will be such a relief as everyone will be able to see that we are slowly returning to normal life.
Looking ahead to the rest of 2021, what are you most looking forward to in your work life?
I am looking forward to delivering successful events and tours as to play a part in providing something positive for young people is something I will take great satisfaction in. On a personal note I am very much looking forward to getting back into a structured lifestyle, returning to the office full time and working with new and existing schools and sports teams.
The Twedex Group comprises several unique companies, each specialising in a different area of the sports industry. With offices in the UK, Spain, and the UAE, our products and services are varied but our approach remains consistent – passion, honesty, reliability and unfaltering quality in everything we do.
For more information please send us an email by clicking here.